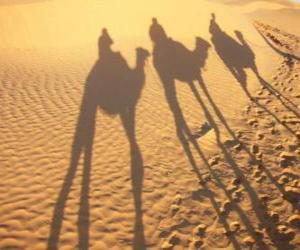 Three Secrets (part three)
All they knew was the star
The three secret travelers from East to West they trod, across unknown lands to an unknown country to a place they were unsure of.
All they knew was a longing to worship a baby king of the Jews they did not know, but had seen in the signs of the stars.
They were prepared to give great gifts they had purposed in their hearts to give fully.
These three men paused their daily ritualistic and habitual life to travel and their desire was to seek and find the place they were called to worship a great king.
Three wise men they are called in our culture ~ but seriously?
Where they wise in the eyes of humankind?
These men traveled with great faith, with confidence and certainty that their belief in what they read in the stars was foretelling the birth of a great king ~ they were great visionaries. They were coming to worship, a carefully planned and executed trip. They had sacrificed by bringing great and expensive gifts. In their own home towns they probably did not look wise nor most certainly could not have looked very 'wise' to their closest friends and relatives.
Yet they chose to follow a star…

He said all he did was only in response to what he saw his Heavenly Father doing first. So we find Jesus travelling from town to town and living in different homes nightly seeking those that needed him the most – even his beloved mother 'missed' his call at that point in time, for she and Jesus' brothers came to bring him home – they thought he had surely lost his mind! He dismissed their cries ~ instead seeking a higher voice, ignoring their demands to come home and act sensibly, he continued to proclaim to strangers, sinners and those with no social status that the people right in front of him were home, complete with mother, brother and sisters. How bold! How disrespectful? Maybe, maybe not. The wise men were not distracted from their call, nor were Mary and Joseph in the beginning. But at this point Jesus' own family unit went away shaking their heads, empty handed and missing the point…Jesus was following His Father in Heaven.
*****
He couldn't talk because he found it hard to believe that he and his wife would have a son – even when an Angel stood in front of him in the most holy place, he didn't believe. He was struck dumb. The child was born anyway – and the High Priest named his son, finally after the child's birth he understood and so he wrote: His name was John and his voice was returned. Everyone was amazed – what will this child become?
*****
We traveled to a distant land, no friends or family lived near. Faith? Wisdom? No, we were following a star born inside our heart. A walk that we knew we would walk, though the path seemed much more difficult than the ones mentioned above. We didn't know where we would end up but we were walking by faith, when family and friends thought we were mad we walked on, when the unexpected miracle here and there met us, we rejoiced with great joy.
Then came the cross…
The seasons of suffering, the seasons of pruning…
The wondering and pondering IF our faith was really foolishness…
The doubt, resignation and obligation to go where and work with whom we were placed.
It was an unusual walk, to the world, our friends and family we looked like failures many times, the 'your parents did…' and then the silence shouted out 'but look where you are' and then the 'could have been' unstated statements broke our wills from needing other's approval and was minuscule to our own self-doubt and condemnation shouting in our ears "failure". The 'should have's' crowded out the 'what was' and it blinded us to the multiple daily obedience steps taken out of shear pain and remorse but none-the-less more beautiful in God's eyes. We were our own jury, the judges and the sentence jailers –
heaven wept.
Wept in a similar way to when Jesus' family walked away instead of pressing in. Similar to the cross, Jesus was pruned, his strength taken and all was given – even his spirit. "Into your hands I commit my spirit." Now I die daily said Paul.
*****
A Pondering way of Faith 
Each day we have a choice, do we walk forward each day, one step, another step, a step into the darkness? OR Do we stop believing, trusting, stepping out in faith? Is this what it means to live by faith, to live in the tug and pull of not knowing and wondering if our faith is foolishness – yet continuing anyway?
"Now faith is confidence in what we hope for and assurance about what we do not see. This is what the ancients were commended for." Hebrews 11:1-2
The ancients listed in Hebrews and many other places in the Bible did not SEE what they hoped for, they did not SEE Jesus the Messiah. Joseph did not SEE Jesus grow up to adulthood, John the Baptist did not SEE Jesus raised from the dead. Those that knew Jesus and saw his resurrection or for those of us that believe he overcame death live in HOPE by FAITH. Jesus said it best, "I am the way, the truth and the life…"
To move out of our own comfort zone taking steps of faith in something beyond ourselves is what each one of these life examples have in common, and specifically ONE thing in common:
Jesus.
I Still Ponder these Questions as I walk day by day in his care ~
*What type of action step is worthy of a step of faith this year, month, day – moment by moment – a calculated risk, an action that might have multiple consequences and rewards?
*Where and how will the action steps challenge me to further trust in God, whom I cannot see, but for whom there is countless evidence to proclaim His presence?
*How will the action steps impact those in my sphere of influence?
*Are these steps that I can accomplish in my own strength or will I desperately need the Lord's hand and strength to accomplish His purpose?
*How is God leading me, through whom and what will my answer be to His call to walk by faith not by sight?
Each day is filled with the wonder of the knowledge
that His hand is guiding my Life because He loves me.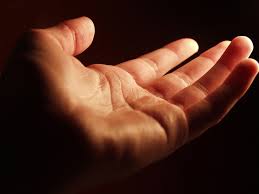 Stacey Britton
Reflection Excerpts December 20, 2016-February 20, 2017