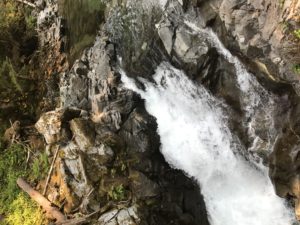 Every once in a while I surprise myself, unintended, is the 'surprise' effect, but none the less impactful in its totality.
Reading writings or comments in journals often have this effect on me. Wow, did I write that? Is basically the S-factor standard response. Why do I find it difficult to believe that a few words strung together in usual and unusual patterns create such beauty of thought.
Then I realize it's not the words.
It's that I find it difficult that i could write the words. Untrained, unconventional yet beautiful on their own way.
They are beautiful.
I am beautiful.
That is the point. Tears are no very far away.
Stace
JE Sept. 13, 3017